Develop your own PLC with a PLC core module!
Do you want to develop your own PLC? I think the answer is YES if do not consider about the development cost, time, and expert technician.

GCAN PLC core board

is a plug-and-play core module which can help you to reduce both the development time and cost.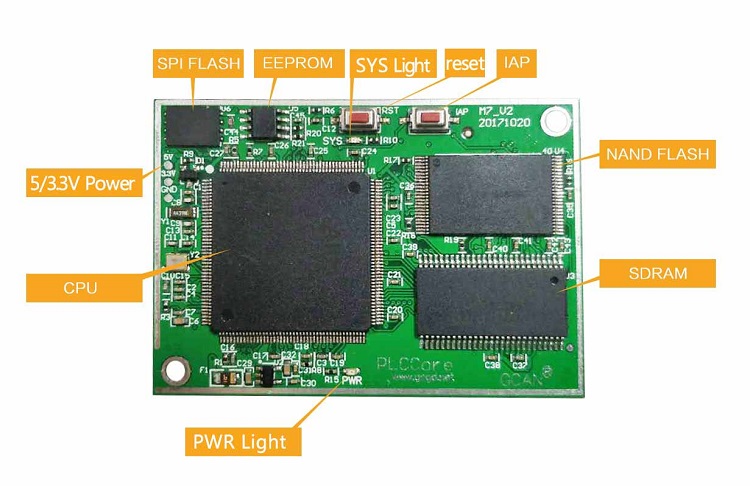 GCAN PLC core module

is a play-and-plug core module. This module CPU adapts high-speed Cortex M7 processor and leads to all pins of CPU, which not only support rich digital/analog, input/output functions, and but also support CAN, Ethernet, serial, several kinds of industrial fieldbus. In addition to this, the core module has integrated several kinds of storage equipments to use.



GCAN PLC core module

has pre-installed IEC 61131-3 runtime kernel, and program it with using OpenPCS software. This software support 5 languages including

SFC, LD, FBD, ST, IL

. User can use this core module to build PLC control system by flexible development environment and rich functions to decrease development cost. This core module support OEM and custom product you want.

Here's the parameter of

GCAN PLC core

.
If you need more details about GCAN PLC core board, please click: http://www1.gcanbox.com/fsd/gyzdh/256.html.