CAN bus to fiber optic converter - GCAN
The GCAN-208 series CAN bus to fiber optic converters can build a connection between CAN bus and fiber optic. With this converter in pairs, you can easily extend the distance of CAN-Bus and eliminate the interference such as, electromagnetic interference, ground loop interference and lightning strike effectively. And it can also extend the communication distance to 2km.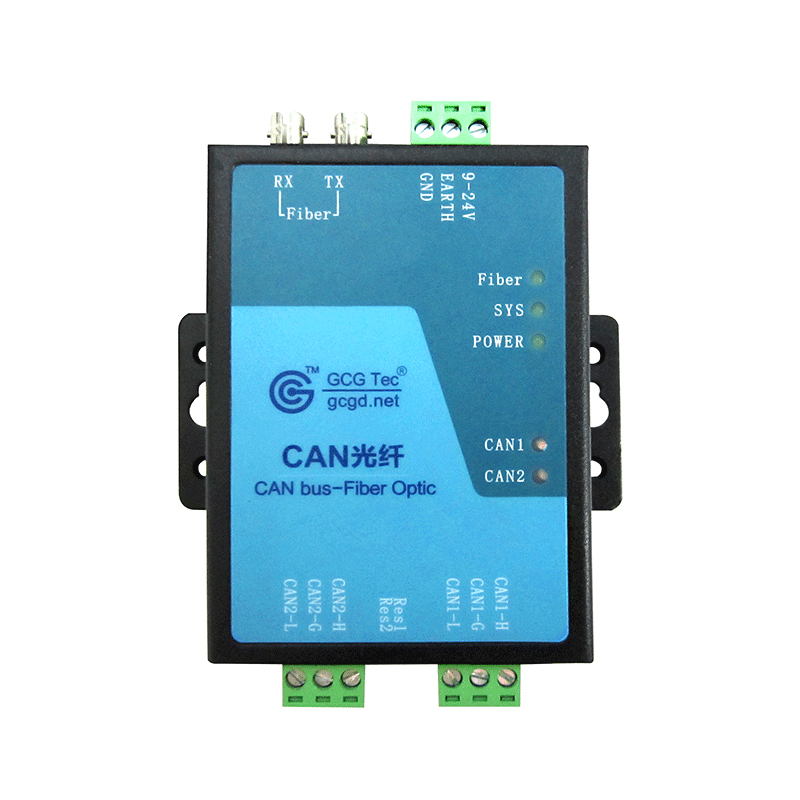 GCAN-208-1 CAN bus to fiber optic converters integrate 1 channel DC 9-24V power interface, 2 channel standard CAN bus interface and 1 channel standard fiber optic interface. The first step to use the CAN bus to fiber optic converters is set the baud rates. If you don't know the baud rates, you can choose GCAN usb to CAN analyzer to identify the baud rate automatically. The two kinds of fiber interface of GCAN-208
CAN bus to fiber optic converters
is SC or ST. The fiber transmission mode is single mode or multi mode. NOTE: When connecting the fiber, the RX should be connected to TX, TX to RX.
As we all know, the communication distance is accroding to the baud rate: the larger the baud rate is, the shorter the communication distance will be. But when using CAN bus to fiber optic converters, the distance could be extended to about 2km not effected by baud rate. If you want to connect a number of CAN bus devices from long distance together, such as,

Building fire protection network,
GCAN-208-1 and GCAN-208-2 could be used together hand by hand.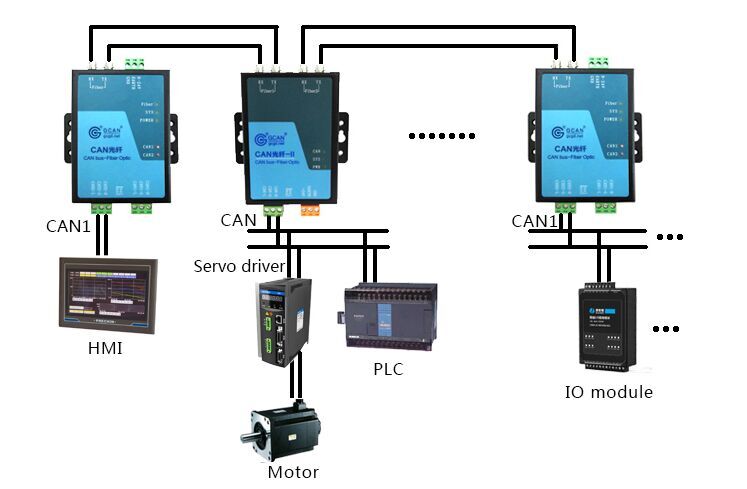 GCAN-208 used hand by hand
---
Welcome to contact us, if you want to know more about

GCAN and GCAN products

.
Tel: +86 13609896275.
Email: sygckj@gmail.com