Powerful USB-CAN adapter--GCAN USBCAN-II Pro
The main function of USBCAN-II Pro is to Transmit/Receive data between PC and your CAN device. Besides, let's have a look at
more features of
USBCAN-II Pro .
Here is the Performance of
USBCAN
:
1. Computer interface: USB1.0, USB2.0, USB3.0
2. Integrate two-channels CAN-Bus interfaces, use terminal connection
3. Support CAN2.0A and CAN2.0B, conform to ISO/DIS11898
4. Support communication baud rate: 5Kbps~1Mbps
5. USB power supply, or external voltage(DC+5V,130mA)
6. Electric isolation, insulation level: DC3000V
7. Receive maximum data flow: 14000 FPS
8. Support Windows operating system: Windows XP, 7, 8, 10,etc
9. Support ECANTools testing software
10.
USBCAN
Working temperature: -40.00℃~ 85.00℃
11. Dimensions:95mm(L) * 65mm(W) * 26mm(H)
---
Let's look at the
USBCAN
application.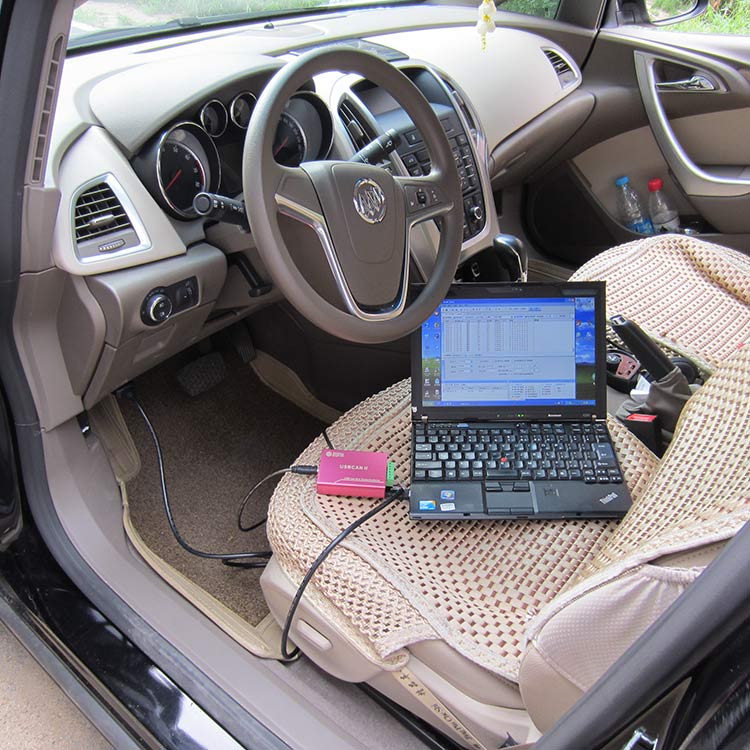 Connect the car and PC with GCAN USBCAN-II Pro. Than we can see all the data from CAR. It can help you more.
So if you are want to learn more about our
USBCAN
, welcome to give us a message.

Our Skype/email: seven.gcan@gmail.com.
Or contact online.