Different Usage of CAN-Fiber Converter
Today let's have a look at

GCAN CAN-Fiber converter

.
So what is CAN-Fiber?
It's a
CAN-Fiber
converter which can build a connection between Fiber Bus and CAN-Bus. With this
CAN-Fiber
converter in pairs, users can easily extend the distance of CAN-Bus and eliminate the interference effectively. It can also prevent the bus from electromagnetic interference, ground loop interference and lightning strike.
Let's look at their models: GCAN-208-1, 2-Fiber and 1-CAN.
GCAN-208-1, 1
-Fiber and 2-CAN.

There may be the following Usage for
CAN-Fiber
.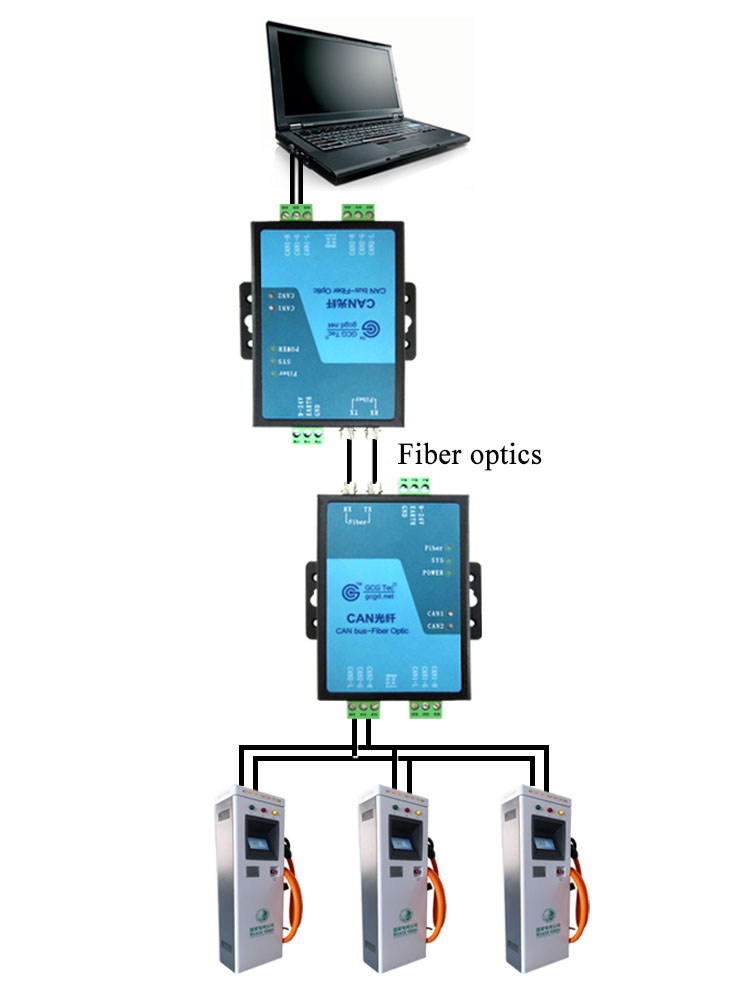 Connect CAN-bus Devices with your Upper PC.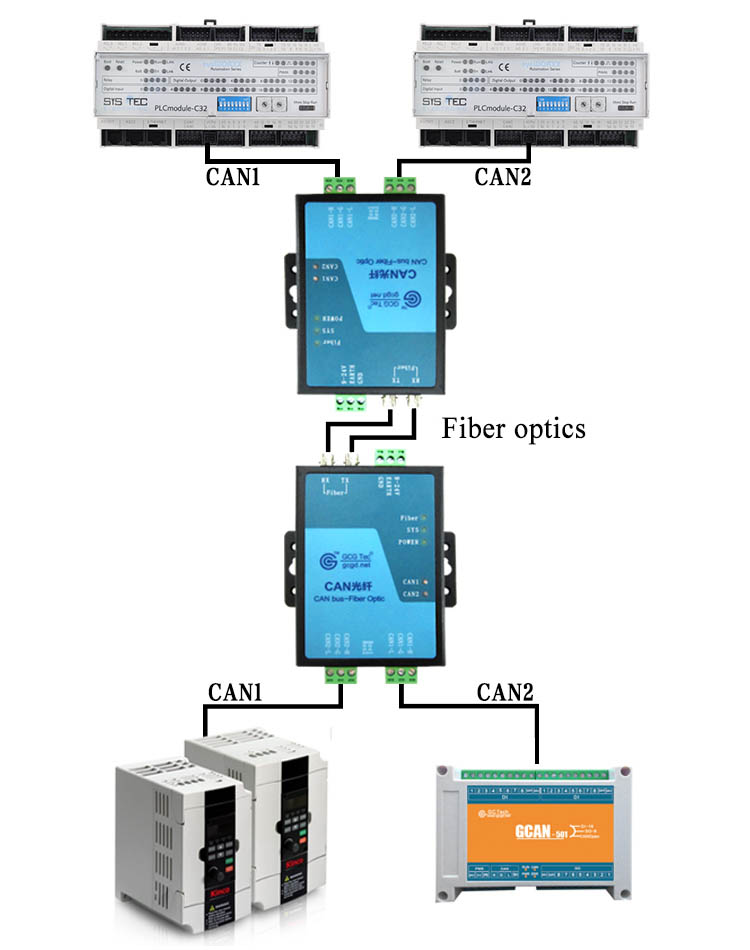 Connect remote CAN Device, so they can communicate to each other.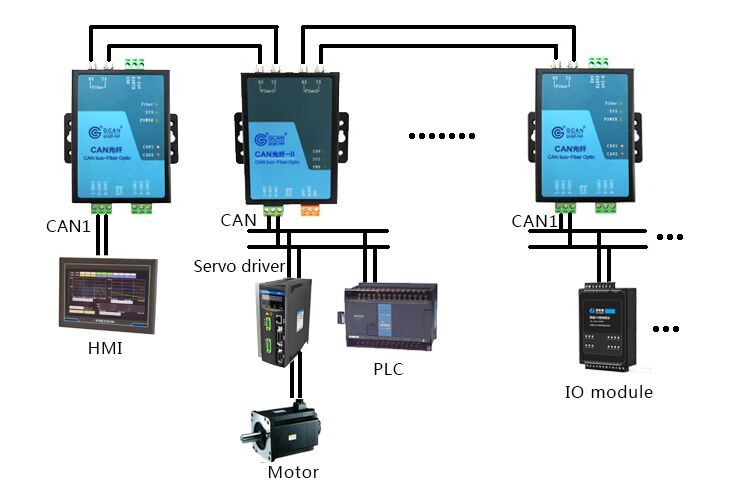 Built a complex CAN-bus Network, including HMI, Servo driver, Motor, PLC, IO module and other CAN interface.
So if you are interested in CAN-Fiber converter, fell free to contact us at any time.

E-mail: seven.gcan@gmail.com
Tel: +86 17742765166