The New Filtering Function of GCAN Bluetooth to CAN Device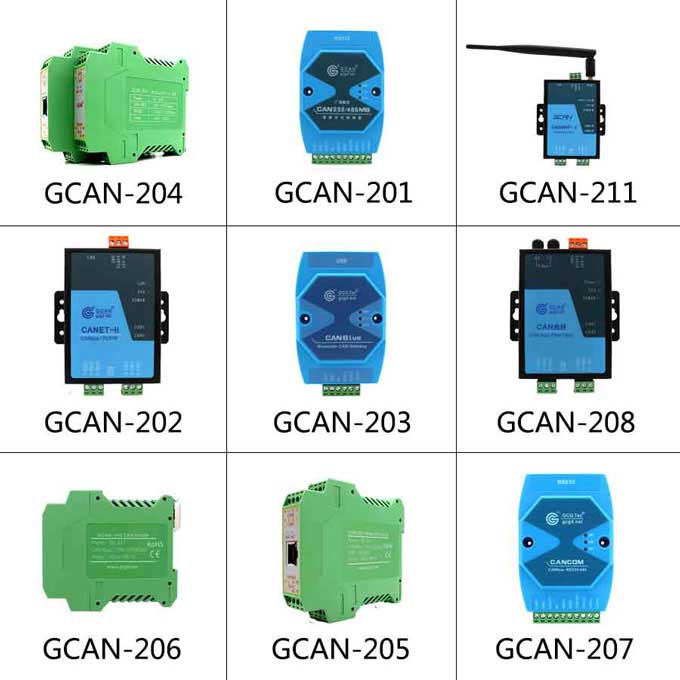 Bluetooth to CAN module firmly occupies a place among the dazzling CAN bus converter devices with its unique convenience. For example, GCAN-203 device as a very mature Bluetooth to CAN product can realize data transmission between Bluetooth and CAN bus. Users can access CAN node and read data from it only by using handheld mobile device(Mobile phone/PAD). In difficult
physically connected CAN network, it will be very convenient to use

GCAN-203 Bluetooth to CAN module

to exchange data from CAN network through wireless terminal. So the filtering function is very important.
However, the communication speed of Bluetooth is slower than CAN bus, so the Bluetooth to CAN device on the market can't be connected to CAN bus with large amount data(such as automobile CAN bus system). If connected,some data must lost certainly.
---
In view of the widespread existence of this problem, engineer Sun of a car parts manufacturer contacted us to say whether CAN data filtering function could be added to the existing Bluetooth to CAN module. In order that the handheld mobile terminal they developed could be connected to automobile CAN bus monitoring the real-time parameters of some car internal sensors.
1.The filtering function of GCAN-203 only filters data sent from CAN to Bluetooth,not filters the data sent from Bluetooth to CAN.
2.The filtering function filters according to CAN data which can set single ID or ID segment, up to 10 groups filtering can be set.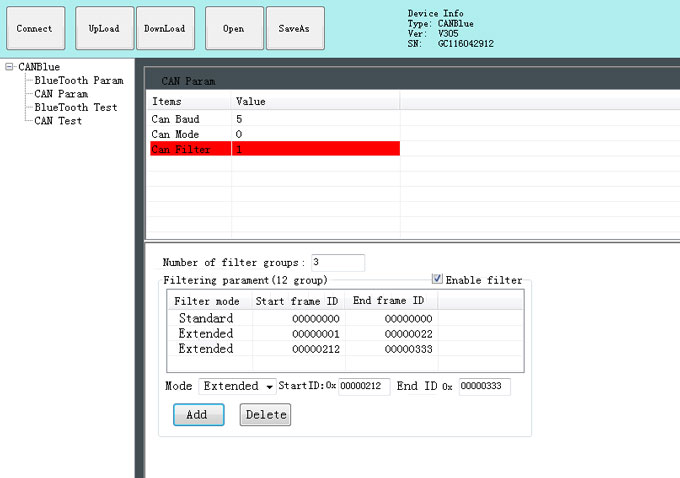 Bluetooth to CAN device GCAN-203 filtering function display page
The new filtering function can directly solve the problem which Bluetooth couldn't deal with the large amount data of CAN bus.If the customer knows the data ID he need, he can configure the Bluetooth side only receiving data needed. Filter settings can be adapted to varieties of situations and used flexibly. When the customer want to set up

GCAN-203

devices in batches, he can save the Bluetooth configuration files then configures the Bluetooth devices in batches, saving time and improving efficiency.
---