Vehicle OBD interface intelligent analysis module_GCAN
GCAN-600 is an automobile CAN bus decoding module, it applies to all kinds of automobiles which's ECU use ISO15765 protocol to communicate.
GCAN-600 module can receive all the CAN bus data which sent by sensors in automobile, then parse and resend it to UART serial bus. So users don't need to know much about the CAN bus protocols in automobile, just integrated GCAN-600 into their own system(SCM, PC serial bus, GPS, DVD, PND and so on), then the system can connect to automobile's CAN bus to read the sensors' data such as speed, engine speed, coolant temperature, battery voltage and so on.1.2 Properties at a glance.
1.2 Hardware

Module can receive data through OBD port
Support almost all the automobile that use ISO15765 protocol
All the sensors' data decoding by the module itself
UART serial bus send data with ASCII
Mileage, fuel consumption, DTC can be read
Driving habits can be computed
Two kinds of working mode.(introduced in chapter 3)
Support on-demand customization
Working temperature range from -40 to 85 °C
Size: (L)18 mm * (W)12 mm * (H)4 mm

2.2 Technical specifications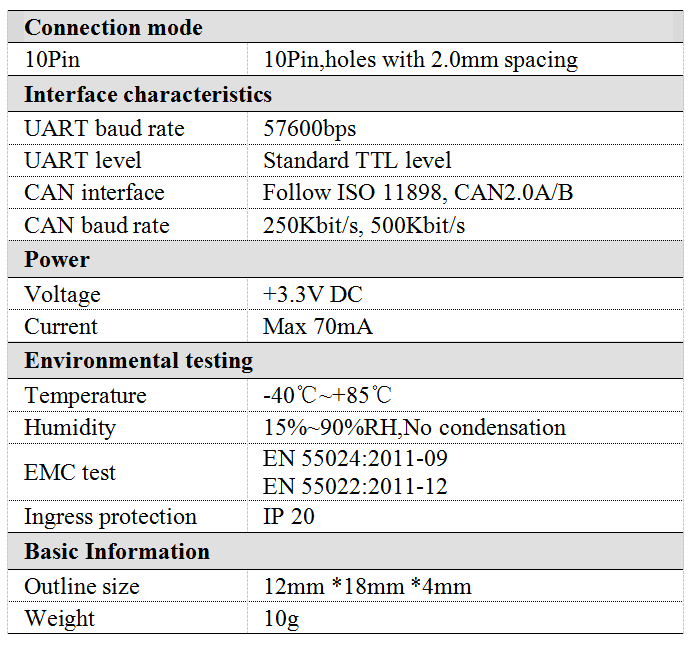 2.3 Pin definition and function
2.5 Typical pad design(unit:mm)
2.6 Typical application circuit diagram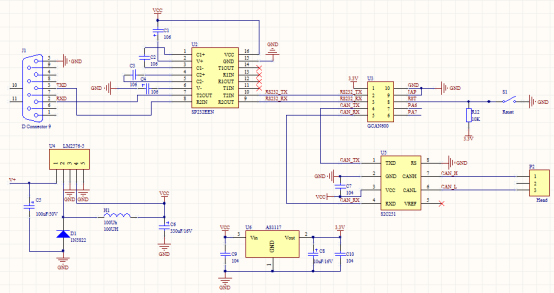 2.6.1 Power supply module

LM2576 :Power supply module, rated voltage is 9-30V

AS1117: Voltage Converter, turn 5V into 3.3V for power supply on chip.
2.6.2 Serial communication
The serial communication mainly adopts SP232EEN as RS232 transceiver.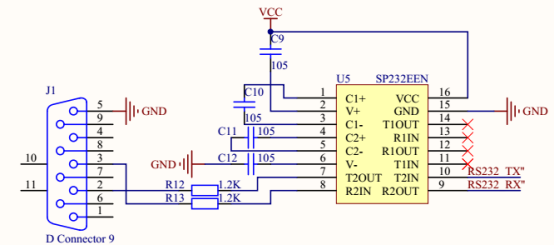 TX of RS232 in the chip (RS232 TX) is connected to TX of the GCAN600 module. RX of RS232 in the development board (RS232 RX) is connected to RX of the GCAN600 module. And the VCC is 5V power supply.
CAN communication mainly uses high speed CAN transceiver: PCA82C251, TJA1040, TJA1050 and so on.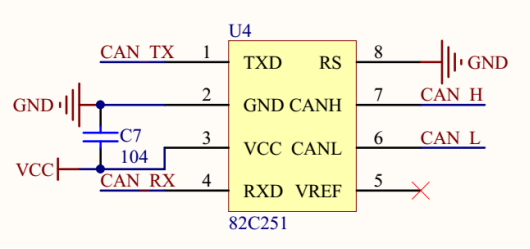 CAN TX and CAN RX are connected to TX and RX of GCAN600 module respectively.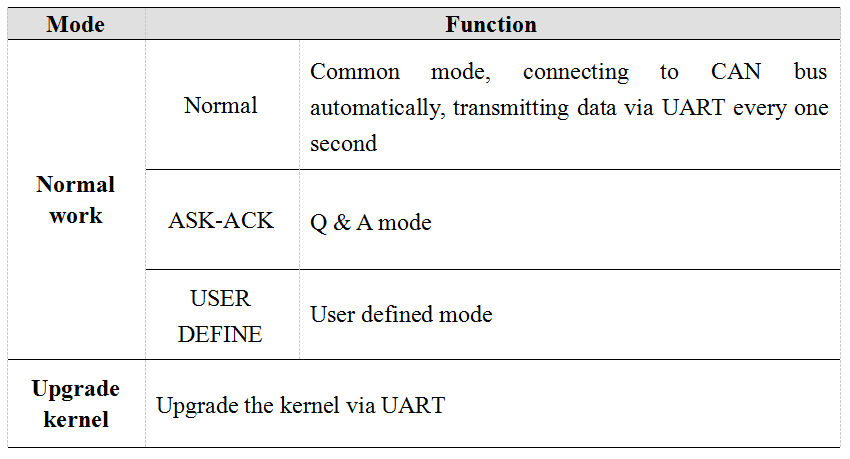 The device enters the reset state by external reset pin RST.