Industrial class RS232 to CAN bus converter - GCAN
In the field of industrial fieldbus, the
CAN bus
can only be regarded as a "young man" compared with
RS232
. After all, the RS232 bus is more than ten years earlier than CAN bus. The "generation gap" enables the CAN bus system to fully absorb the advantages of the RS232 bus at the beginning of the invention and avoid their disadvantages. The modern CAN bus system has the advantages of completing the framing processing of communication data, no limited numbers of nodes in the network theoretically, and free communication between nodes. It also has structure simple, long data transmission distance, and high rate. Therefore, the connection between the
RS232 and the CAN bus network
without changing original devices has become a major problem for engineers.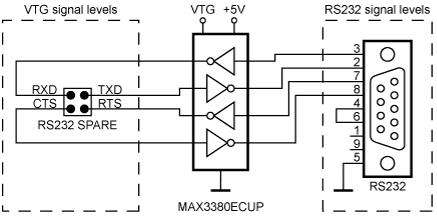 RS232 industrial bus system schematic diagram
Fortunately, this problem has been solved, because the

GCAN RS232 to CAN converter

has been invented, and the communication between the CAN bus device and RS232 device is obtained with GCAN RS232 to CAN converter changing no original hardware structure. It constitutes a CAN-bus network control node for data processing and data acquisition in the CAN-bus network field such as field bus laboratory, industrial control, intelligent community, and automotive electronic network.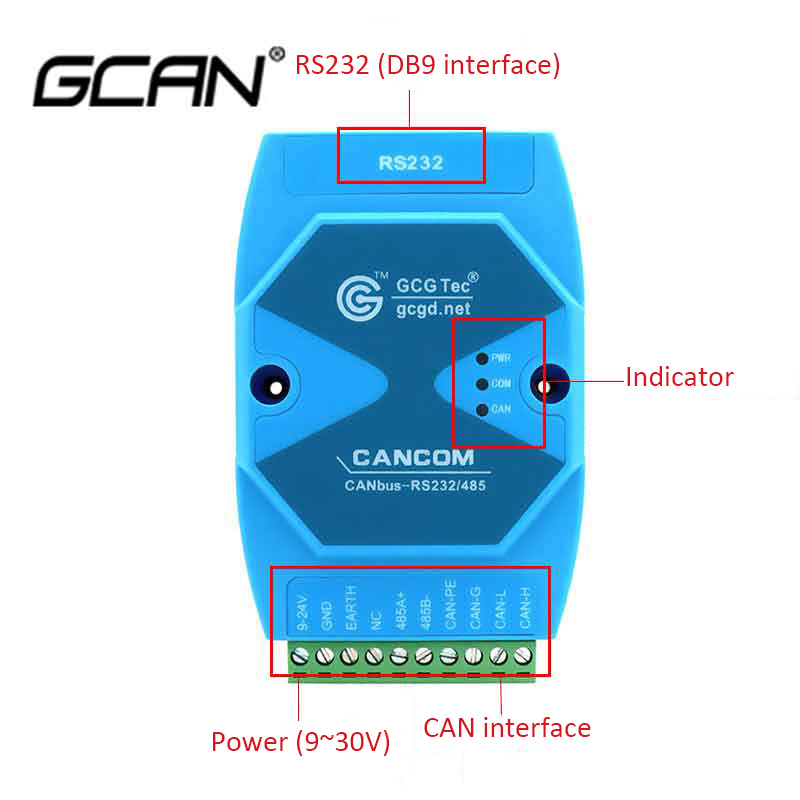 RS232 to CAN converter GCAN-207
GCAN aims at the forefront of the market and keeps up with the trend of the times. It has developed a RS232 to CAN converter device GCAN-207 with complete independent innovation capability. GCAN

RS232 to CAN converter device

is the key tool to industrial bus transformation and interconnection of various bus devices. With small size, plug and play, it is the best choice for portable system users. The various bus interfaces in GCAN-207 RS232 to CAN converter are integrated with an isolation protection module to prevent damage from transient overvoltage and overcurrent. The DIN rail mounting method makes it easier to integrate into various control cabinets.
---
The GCAN-207 RS232 to CAN converter device can be applied to the following fields:
1. Connect existing RS232 bus devices to the CANbus network, which is the most important function of GCAN-207 RS232 to CAN converter.
2. Connect industrial PLC equipment to CAN bus network communication.
3. Realize monitoring of industrial field network data.
4. Work on data acquisition and analysis of low-speed CAN networks.
Schematic diagram of vehicle ECU vehicle controller using CAN bus network technology
It can be said that the

GCAN-207 RS232 to CAN converter device

is a multi-functional bus network conversion device, stable performance, easy to carry, is the best partner for engineers to practice. If you have any other questions about this device, please feel free to

contact us

.
Email/skype:sygckj@gmail.com
Tel/whatsapp: +8613609896275
Facebook:
https://www.facebook.com/gcanbox/
Buy it now:
Click it on Alibaba