Introduction of GCAN-203 Bluetooth to CAN converter
There are more and more people have the requirement for the contactless CAN bus communication. GCAN Tech has developed the Bluetooth to CAN converter with high performance. The GCAN-203 Bluetooth to CAN converter has a standard CAN bus interface and can send CAN bus data to other equipment with Bluetooth.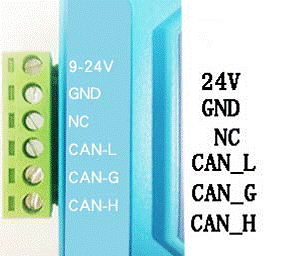 Figure 1 GCAN-203 Bluetooth to CAN converter interface definition

Configuration
1. Open "CANBLue Config" software to configure the converter. Click "Connect" to connect the converter. The connection is shown in Figure 2.1. Then click "Upload" to upload the parameters in the converter to your computer.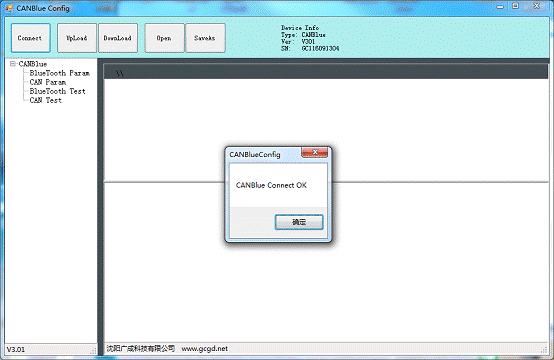 Figure 2.1 CANBlue Config software interface

2. Click "CAN Param" to enter CAN communication parameter setting. You can click "CAN baud" to configure the baud rate of the CAN bus, as shown. The default value of "CAN Mode" or "CAN Filter" is set to "0", and please do not change it.

3. Click "Bluetooth Param" to enter the Bluetooth parameter setting. You can set the GCAN-203 Bluetooth to CAN converter's name and connection password.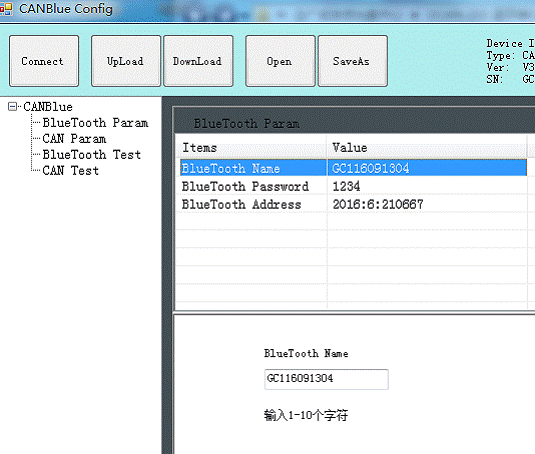 Figure 2.2 Bluetooth settings
4. Click "Download" to write the configuration data to the converter's flash and the pop-up dialog dispaly "download Param success".
After power-on again, the new configuration can take effect. You can connect the phone or pad via Bluetooth to communication with CAN bus.
---
Welcome to contact us, if you want to know more about
GCAN and GCAN products
.
Tel: +86 13609896275.
Email: sygckj@gmail.com