The functions of IO modules in GCAN-PLC
GCAN-PLC consists of a main controller module GCAN-PLC-400 and multiple

IO modules

. The PLC IO modules are freely expanded with your special requirements which made GCAN-PLC a customized product for you. GCAN-PLC has a variety of fieldbus communication interface:

Ethernet, RS232 / 485, CAN bus

, which can easily accessed the corresponding network to communicate with other devices without extension.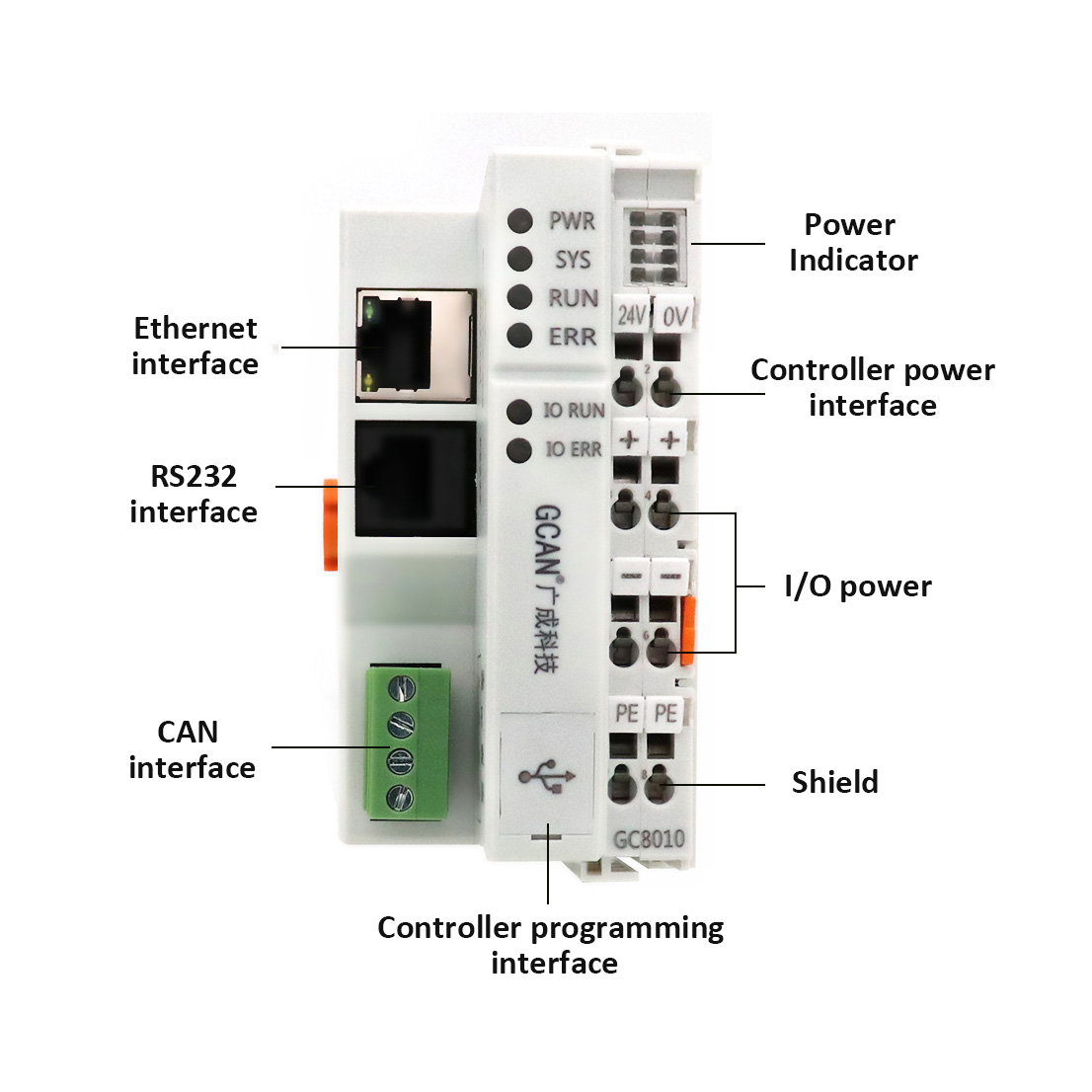 GCAN-PLC controller with 3 communication interface
Today, we will not talk about the plenty communication interface of GCAN-PLC , but introduce you

the functions of GCAN-PLC IO modules

. The IO modules are generally divided to digital input, digital output, analog input, analog output.

The digital input module include: 8-channel digital input, 2-counter digital input.

The digital output module include: 8-channel digital output, 4-channel relay output, 2-channel PWM output.

The analog input module include: 4-channel -5~+5V / -10~+10V, 4-channel 0
~20mA
/ 4~20mA, 4-channel 0~5V / 2-channel 0~+10V, 2 / 4-channel PT100, 4 way K / 4 way S / 4 way T thermocouple.

The analog output include: 2-channel -5~+5V / -10~+10V, 2-channel 0-20mA / 4~20mA, 2-channel 0~5V / 0~+10V.

GCAN-PLC with these

IO modules

could be used in many industries such as: Steel, petroleum, chemical, electric power, building materials, machinery manufacturing, automotive, textile, transportation, environmental protection and cultural entertainment, etc. We have already get touched in the area of rail way traffic, automation production line, engineer machinary, heat supply and change station.
The application area of GCAN-PLC
You can check the

IO module

selection below to choose the IO modules you may need.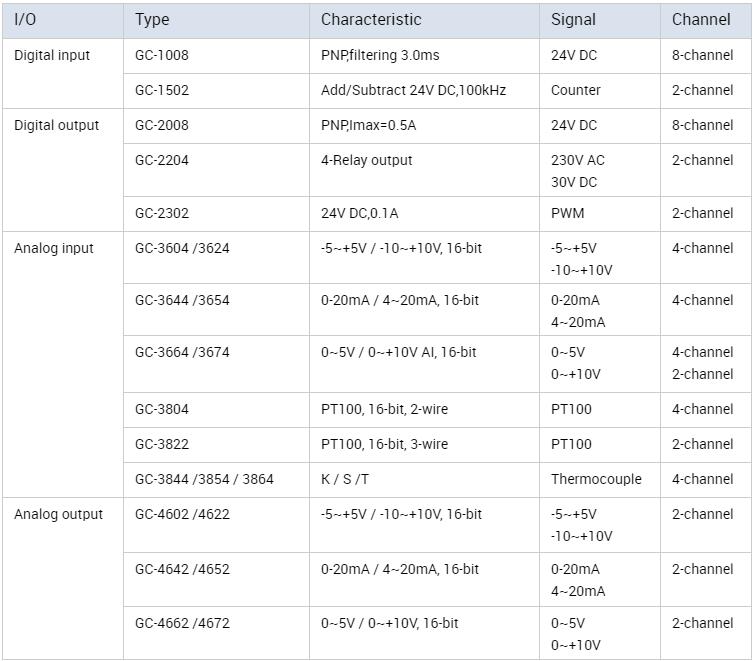 IO module selection of GCAN PLC
If you did not find the IO module needed above, don't worry. GCAN Tech support IO modules customized service to satisfy your needs. Just contact us to get your PLC with special IO modules.
Want to know more about GCAN Tech and GCAN products? Click here to view more.
Email/skype:sygckj@gmail.com
Tel/whatsapp: +8613609896275
Facebook:
https://www.facebook.com/gcanbox/
Buy it now:
Click it on Alibaba