GCAN-PLC supporting ladder programming
Some friends asked us before. He used to use

Siemens brand PLC

, and generally used ladder diagram to write the content of device control. However, due to cost and other reasons, their company now wants to replace the original

Siemens PLC

, and instead use a domestic PLC with a relatively low price. Because of time and energy, this friend hopes that the new PLC can also work with ladder diagrams directly, so we recommend to him a program that can be programmed not only through ladder diagrams but also through five programming languages such as function blocks The PLC equipment is the

GCAN-PLC

plug-in PLC of Shenyang Guangcheng Technology. Let's introduce it below.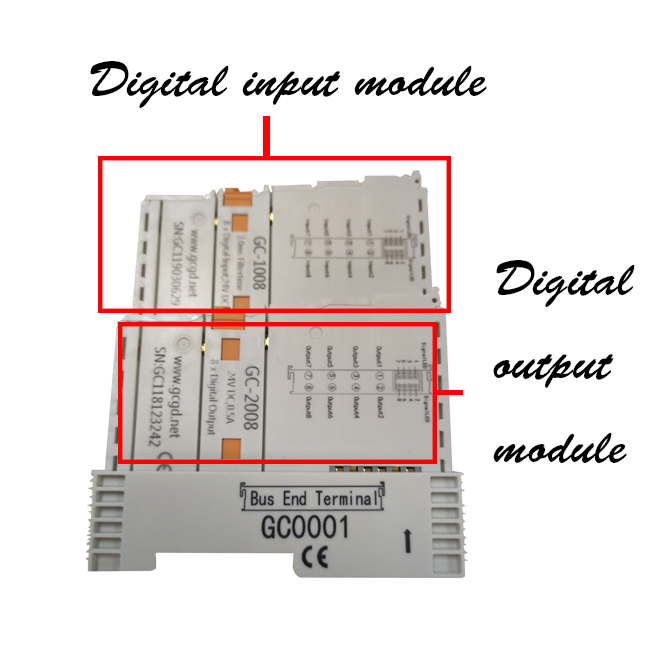 Shenyang Guangcheng Technology

GCAN-PLC

type domestic brand plc is a bus module controller with integrated PLC function. It has the characteristics of exquisite appearance and high cost performance, which can be used to connect CAN bus system, Modbus system and distributed bus terminal modules, and these terminal modules can be expanded in a modular manner.
Shenyang Guangcheng Technology GCAN-PLC domestic brand plc consists of a programmable main control module (GCAN-PLC-400), several GC series IO modules (GC-1008, GC-3804, etc.) and a terminal terminal module. Shenyang Guangcheng Technology

GCAN-PLC

domestic brand plc main control module can be connected to all GC series IO modules. Users can choose to expand IO modules according to the actual needs of the site. The number of extended IO modules can reach 32.

GCAN-PLC-400

main control module supports automatic configuration, users do not need to set parameters on the PC, the main control module will automatically configure according to the front and rear positions of the inserted terminal module.