Introduce The Product Of WiFi-CAN converter_GCAN
1. Introduction



1.1 Overview

The GCAN-211 is a converter that integrates two CAN interfaces, one Ethernet interface and one WiFi interface. With GCAN-211, users can connect CAN-Bus networks and WiFi to extend the range of CAN-Bus applications.

1.2 Properties at a glance

Power supply: 9~30V(50mA,24V DC)

Working temperature range from -40 to 85 °C

CAN-Bus supports CAN2.0A and CAN2.0B frame format, conform to ISO/DIS 11898 standards

CAN baud rates range from 5Kbps to 1Mbps

CAN-Bus interface with electrical isolation

CAN-Bus isolation module insulation voltage: DC 1500V

Standard Ethernet interface: RJ45, supports 10 / 100M adaptive

The working port, the target IP and the target port can be modified

Support agreement: ETHERNET, ARP, IP, ICMP, UDP, DHCP, DNS, TCP

Compatible with SOCKET work (TCP Server, TCP Client, UDP)

2.4G WLAN interface, in line with IEEE802.11a / b / g standard

AP mode and station mode

Size:(L)118mm * (W)94mm * (H)23mm(size without antenna)

2. Installation

2.1 Dimension drawings

The shell size of the GCAN-202 is shown in Figure 2.1.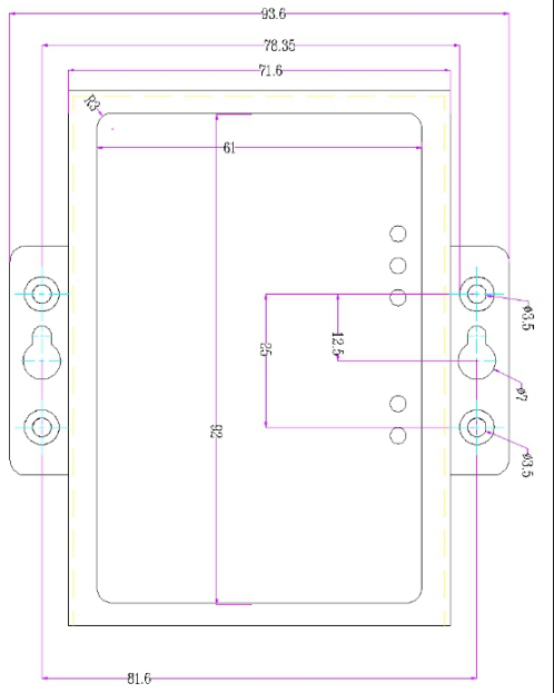 2.2 Connect to PC

Users can use WiFi to connect directly to the device.

2.3 Connect to CAN-Bus

In practical use, most of the time just connected the CAN_H to CAN_H and CAN_L connected to CAN_L, then communication can be realized.